Building X
Sometimes a photograph is not about a pretty smile a sunset or one of those surreal frozen water landscapes. A photo can be a story encapsulated in a frame or a series of frames. The photo below is my lab space in Architecture School. Nothing contrived, the wire spool table, coffee maker and state of the art sound system were simply the results of students using what was at hand. This space was...
What's that hanging around your neck?
I'm still the proud owner of the Olympus C-8080 Wide Zoom Camera. It has more buttons dials and menus than a space shuttle. It's not a Leica, Nikon D800, or Canon 5DIII or even the stealthy Fuji X100; just the same I'm embracing my limitations. We are lead to believe that it's all in the gear when it's all in your head or eye or heart… The Camera is a way of...
1 tag
"If you fall through the cracks, don't look up; there's usually some..."
– yours truly
Something else going on
During my travels down the cyber halls, I've occasioned to see the brilliant, the sad, and the successful. I'm at complete loss to explain the latter except for some version of dogged persistence. Some are clearly expressions of quality in everything they produce and others somewhat mundane and predictable but none the less successful.  There is some explanation for this but those...
Why are we here
Why are we here; A question often asked by children but in time we stop asking and lapse into assumptions and unknowing. We live in the tension between heaven and earth. Some put everything in the here and now, thinking there is nothing more to gain. Others put it all in the sweet bye and bye assuming all gain is on the other side.  The truth is, some things you have now and others are gained in...
Big Deal
Become "somebody" … A big deal and people will notice, follow, friend and criticize you and may buy from you and even sing your praises. In a nutshell.
So you think you can build a website? →
5cripted: Follow this handy flowchart to determine whether you've really got what it takes to make the next big Internet sensation.
The Mighty Minox
This is one of those Novelty items that inspire us to dream of different ways to do things. The Minox camera was the dream of every armchair spy that owned a Library Card by the post WWII days. This offering from PhotoJoJo keeps that dream alive.
1 tag
"On again off again, it's a battery's life."
– yours truly, (too good for twitter)
Red Sky At Night [ Sailor's Delight ] →
It's a photo…
Crosstown Traffic
With all the loops, ramps and exchanges on the internet it's easy to get lost on facebook exit or twitter interchange. It takes more effort but it may be more beneficial to take the "surface" streets. Mass transit is great if you happen to be going that way.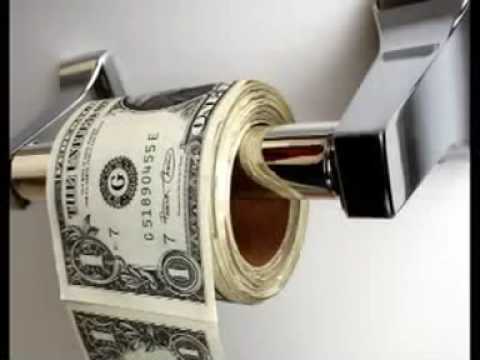 Us and Them Theology
Passionately defending your views won't lead to the truth, necessarily. What if you are wrong? The fallacy in all of the muckraking currently going on is that it only establishes closely held views. To go beyond what is comfortable and embrace something better might mean that the opposition has the answer. [ Of course we always think we're the ones with the solution. For the sake of...
Change... of any kind
On the cusp of big social change and transitions in my own life one thing becomes apparent. Change happens when the timing is right. More so than the validity of the ideals behind it. So much for, lofty and noble ideas.
Website Design Mistakes
Why do some websites cause users to click away? Some of the obvious ones are listed below. What they were looking for wasn't apparent. Unreadable, black type on a blue background. Color vibration, poorly chosen color scheme. Navigation is not intuitive, the list could go on and on. The thing that perhaps is most annoying one is a classic graphic design mistake. Everything has the same...
Watch
love selections
Watch
A cool way create slide shows; Make yours here. [ check it out ]
"Creativity is the art of knowing what to leave out. "
– H. R. Thompson
"Some would gather money, along the path of life. Some would gather roses, And rest from worldly strife. But I would gather children from among the thorns of sin, I would seek a little child with a big toothless grin. For money cannot enter into the land of endless day, And the roses that are gathered soon will wilt away. But oh, the laughing children, as I cross the sunset sea, And the gates...